Jim Brown calls out Michael Crabtree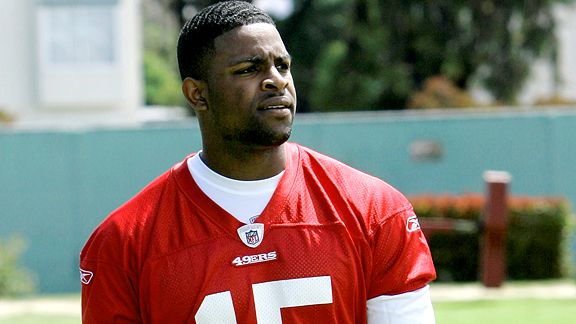 In a recent interview with Sirius XM radio, former NFL legend Jim Brown had some advice for Michael Crabtree, the 49ers rookie who is holding out for a bigger contract offer.
From the San Jose Mercury News:
Jim Brown, who made $85,000 in the final season of his Hall of Fame career, has a message for the 49ers' first-round draft pick:

"Mr. Crabtree, get your butt in camp,'' he said.

In an interview with Sirius XM radio, Brown told host Joe Madison that Michael Crabtree's current stance is "totally ridiculous" and said that an athlete's career is measured by the way he plays, not the contract he signs.

"You don't realize that your legacy will be based upon how you perform, not how much money you made?" Brown said on the show.
Brown visited 49ers training camp in August. Crabtree was absent because of a contract stalemate that shows no sign of a breakthrough three games into the regular-season. Reports peg the 49ers offer as a five-year deal that includes $16 million in guarantees.
It's painstakingly clear that Crabtree is only about the money. If he truly cared about football he would have already accepted the 49ers' original offer (which was for fair, market value by the way) and would be contributing on the field right now.
If it's not killing Crabtree that his team is currently atop the NFC West standings at 2-1 and he can't contribute in some way, then the 49ers should cut their losses and move on because the kid doesn't have the fire to play.
And that's just not going to fly on a team coached by Mike Singletary.