The Conference Finals: The four trades that got us here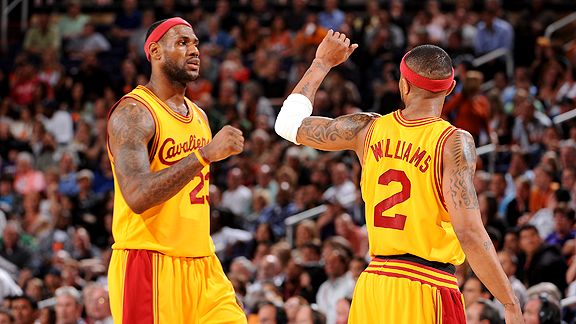 We're down to four teams…Cavs/Magic…Lakers/Nuggets…
What do they have in common? Star power, efficient offense, pretty solid defense, good coaching…check, check, check and check.
But how about an aggressive front office?
Each of these four teams made a major trade in the last two years.
July 11, 2007: The Magic sign Rashard Lewis
This was a sign-and-trade, not a straight free agent signing, but the Magic only had to give up a conditional second round pick. The upside for the then-Seattle Supersonics was a trade exception worth $9 million. The contract (six years, $110 million) seemed outlandish at the time, and Lewis is still overpaid, but the Magic did what they had to do to get him. He's a great fit for what Orlando is trying to do. They are built like the Rockets were in the Hakeem Olajuwon era — find a big man who commands a double-team, and surround him with great shooters. Lewis is the Magic's version of Robert Horry in that he's a lanky, versatile, sharpshooting big man. Strength-wise, he's not built like a typical power forward, but since the NBA has gotten smaller and quicker over the past few years, he can get by against most teams. Offensively, he creates all sorts of problems for opposing power forwards as he can drill the long ball (career 39% from 3PT) or take it to the rack. He's also pretty good in the post when teams try to defend him with a smaller player.
Sure, the Magic overpaid on that contract, but I think it's safe to say that if they hadn't, they wouldn't be in the Eastern Conference Finals right now. Lewis is a big, big part of Orlando's recent success. GM Otis Smith deserves a lot of credit for having the cojones to pull the trigger on this deal.