2009 MLB Preview: #9 Cleveland Indians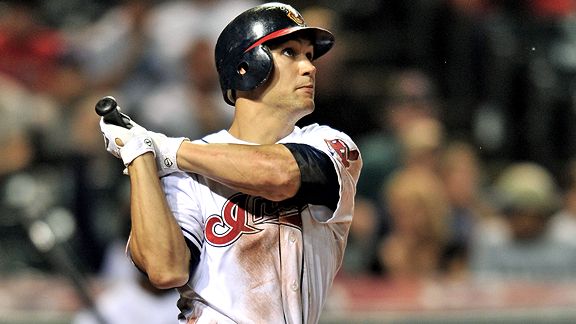 Click Here to see Previews of all 30 MLB Teams
Offseason Movement: The Indians traded for the do-it-all Mark DeRosa (formerly of the Cubs) and also added pitchers Kerry Wood, Carl Pavano and Matt Herges. Wood will be the closer and although he's been pounded thus far in spring training, it would appear that Pavano will have a spot in the starting rotation.
Top Prospect: Matt LaPorta, OF/1B
Carlos Santana (not that Carlos Santana) definitely deserves mention here because he absolutely raked minor league pitching last year and has a ton of power potential at the catcher position. But all eyes will be on LaPorta after the Tribe acquired him last summer as part of the deal that sent CC Sabathia to Milwaukee. Some are down on his potential because he struggled in Double-A and the Venezuelan Winter League last year. But LaPorta still remains one of the best prospects in baseball and should be Cleveland's long-term answer at either first base or in the outfield.
Posted in: MLB
Tags: 2009 MLB Predictions, 2009 MLB Preview, 2009 MLB Projections, 2009 MLB Team Previews, AL Central Predictions, Carl Pavano, Carlos Santana, CC Sabathia, Cliff Lee, Fausto Carmona, Grady Sizemore, Kerry Wood, Mark DeRosa, Matt Herges, Matt LaPorta, MLB Preview 2009, MLB Season Predictions, Travis Hafner, Victor Martinez