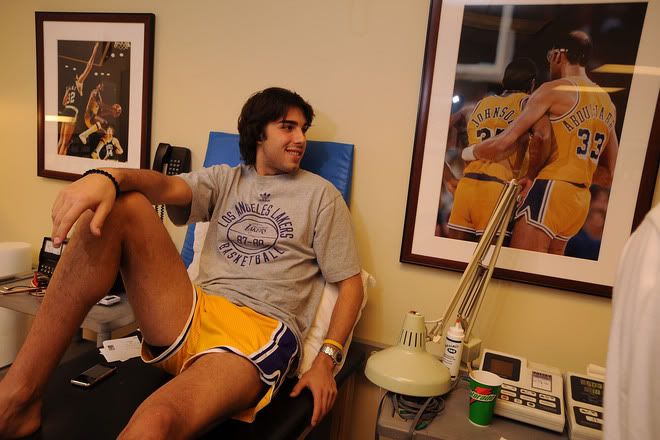 Brian Windhorst is reporting that the Lakers are trying to move Sasha Vujacic:
Sources said Lakers are trying to trade Sasha Vujacic wfirst round pick to get his salary off books. They tried to do it for Delonte West.
IMO, Vujacic is hands down the most annoying player in the league. If I were running a team, the Lakers would have to include Pau Gasol or his girlfriend, Maria Sharapova, in the deal to get me to take on his contract/personality.
After a reasonably decent 2007-08 — 8.8 ppg, 44% 3PT — Sasha averaged 2.8 ppg and 31% from 3PT last season. The only productive thing he did all year was get under Goran Dragic's skin in the Suns series, and even that almost backfired.
Obligatory pics (of Maria) after the jump, of course.