Correcting Bill Simmons, Part 5: Bill hates Charley Casserly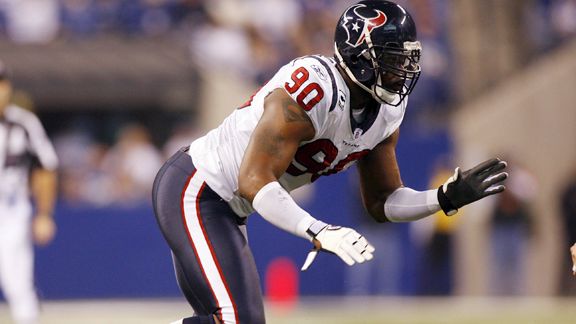 In Bill Simmons's most recent mailbag, a reader asks a question about former Redskins and Texans GM Charley Casserly…
Q: I'm taking Sports Leadership taught by Charley Casserly at Georgetown next fall. What percentage of the class is going to be on "How to draft a defensive end from N.C. State even when a running back from USC is available"?
— Rawiri, Washington

SG: Hold on, hold on, hold on … Charley Casserly is teaching at Georgetown??? This is the last straw! What's next — Trevor Ariza's agent and Lamar Odom's agent teaching a class in sports law? For years, I've been waiting for some college or university to approach me about teaching a class called "Sports Column Writing 101," "How to be Lazy and Succeed" or "Weaving Pop Culture and Sports to Your Own Literary Detriment." Did I get one offer? Did UCLA ever say, "Let's give Simmons a class, I bet 30 kids will be dumb enough to sign up?" Noooooooooooooo! But failed GM Charley Casserly gets to teach kids at Georgetown, the school I wanted to attend that brutally rejected me in 1988? This makes me want to skin sheep in front of a PETA rally. I'm so bitter right now.
Why is Simmons hating on Casserly? He doesn't offer any evidence, so I guess that this is all about the Mario Williams-over-Reggie Bush pick in 2006. Only that pick has turned out pretty well for the Texans. Williams was a Pro Bowler last year and Bush has missed 10 games in his first three seasons.
In fact, after a semi-disastrous start in Houston in 2002 (David Carr, Jabar Gaffney and Fred Weary), Casserly rebounded in 2003-2006 by drafting five future Pro Bowlers (Williams, Andre Johnson, Jerome Mathis, DeMeco Ryans and Owen Daniels). Ryans was named Defensive Rookie of the Year in 2006. The Texans went 2-14 in the 2005 season, and Casserly was run out of town resigned after the 2006 Draft. But the team has improved since then, posting a respectable 22-26 record in the three years since his departure. Much of the credit for this leap is given to the aforementioned players that Casserly drafted.
Prior to joining the Texans, Casserly was the GM for the Washington Redskins, where he won Executive of the Year honors in 1999 after fleecing the Saints for all their picks in the draft (as well as a future first and third) while still landing the guy he wanted — Champ Bailey.
While Casserly did have his share of clunkers (Heath Shuler must be mentioned), the guy had his share of good picks as well. Again, I don't know what Simmons's beef is here, but if it's the whole Williams/Bush thing, then he should check his facts — Casserly has been vindicated.
Read the first four parts of Correcting Bill Simmons.