Browns trade Braylon Edwards to Jets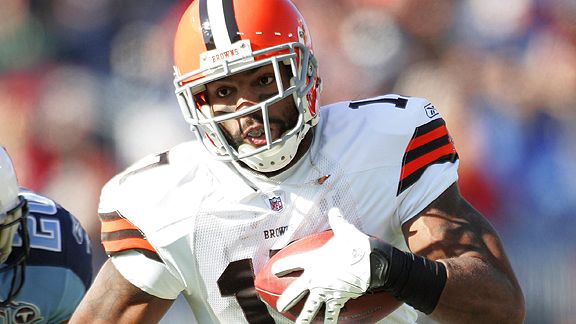 ESPN.com's Adam Schefter reports that the Jets have acquired receiver Braylon Edwards in exchange for wideout Chansi Stuckey, linebacker Jason Trusnick and two draft picks believed to be third and fifth rounders.
This is an interesting move for both sides. Because of Edwards' recent off-field incident, his trade value was never lower, so the Jets jumped on the opportunity to acquire him even though he could inevitably be suspended. If he isn't suspended and he winds up turning his career around with a this fresh start in New York, then the Jets accomplish their goal of adding a No. 1 (caliber) receiver for rookie QB Mark Sanchez.