Phillies acquire ace Cliff Lee from Indians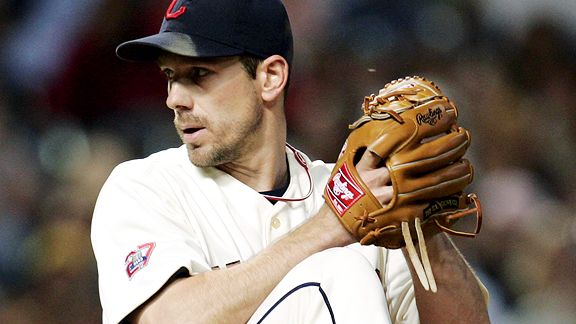 Jayson Stark is reporting that the Phillies have officially acquired Indians' ace Cliff Lee and outfielder Ben Francisco for four minor leaguers.
Triple-A right-hander Carlos Carrasco, Single-A righty Jason Knapp, catcher Lou Marson — the likely heir apparent to Victor Martinez — and shortstop Jason Donald will be sent to Cleveland.
The trade is pending physical exams.

The Phillies weren't required to give up pitcher J.A. Happ or the three prospects they balked at trading for Roy Halladay — outfielders Dominic Brown and Michael Taylor, and pitcher Kyle Drabek.
The Phillies get an ace (and a former Cy Young winner) and don't have to give up prospects Kyle Drabek or Dominic Brown? Or J.A. Happ? Wow. Complete victory. That's not to say that the Indians were losers in this deal because they are trying to acquire more young talent to restock their farm system. But it's amazing that Philly was able to get the second best arm on the trade market without giving up their best prospect.
The Phillies are now set for another World Series run with a rotation that now features Lee, Happ, Cole Hamels, Joe Blanton and Jamie Moyer. The Dodgers still have the best record in baseball, but this move might put Philadelphia in the driver's seat in the NL.
As for the Indians, fans have come to trust GM Mark Shaprio's judgment when it comes to trades, but they must be a little disappointed that they didn't get Drabek or another young arm (i.e. the Dodgers' Clayton Kershaw). But the reality is that one good season doesn't mean that a team can get a haul for a specific player. Lee was outstanding last year and is an excellent pitcher, but he isn't Roy Halladay and therefore the Tribe still did well to get Carrasco and Knapp, even if they couldn't land Drabek.