Brewers, Fielder avoid arbitration with $15.5 million deal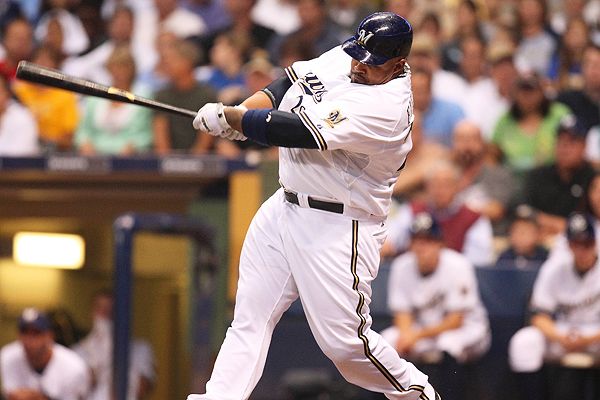 Prince Fielder and the Brewers successfully avoided arbitration on Tuesday by agreeing to a new deal worth $15.5 million. The contract makes him the highest-paid Brewer in team history and it'll likely be his last arbitration contract.
Craig Calcaterra of NBC Sports Hardball Talk brings up a good point about Joey Votto's deal with the Reds as it relates to Fielder's new contract:
Attention Reds fans who keep asking me why the team would agree to buy out Joey Votto's arbitration years for $38 million while not getting any free agent years from him: this deal is the reason. If Votto had gone to arbitration for all three years, he'd easily exceed $38 million given the precedent set by Ryan Howard and Fielder's arbitration deals. It gave the Reds cost-certainty and saved them several million dollars. That's not nothing.
Calcaterra goes on to mention that Fielder has apparently lost weight and is "poised for free agency" after the 2011 season. That makes it sound like Fielder doesn't want to be a Brewer beyond next year, although I think the main point is that he's looking to cash in big after the upcoming season.
Fantasy baseball owners should take note because it looks like the Prince is in for a monstrous season.