Agreement between Johnson, Titans coming?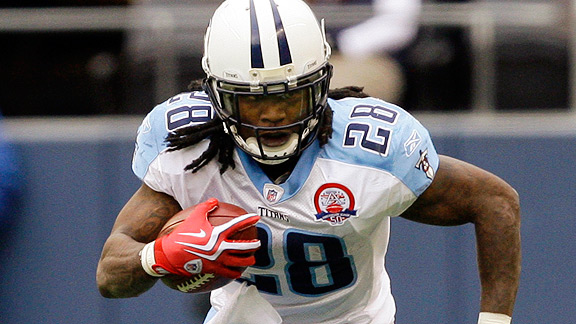 While appearing on the NFL Network on Monday, Michael Lombardi said that the friction between running back Chris Johnson and the Titans is beginning to "thaw." Lombardi hears a "calmness on both sides" and predicts that an agreement will likely be struck sometime before training camp.
Now, what that agreement will be is unknown. The Titans are still hamstrung by the "30 percent" rule and Johnson still wants to be the highest paid running back in the league. Maybe the team can offer him a modest raise now with promise to talk about a contract extension at the end of the season, assuming Johnson reports to camp on time and isn't a distraction during the year.
Either way, this situation is becoming more positive by the day. Last week, Johnson reportedly worked out at the Titans' practice facility and now Lombardi is reporting that the two sides could come to an agreement before training camp. Of course, Johnson did deny working out at Baptist Park, so who knows where things will go from here.