Felton signs one-year deal with Bobcats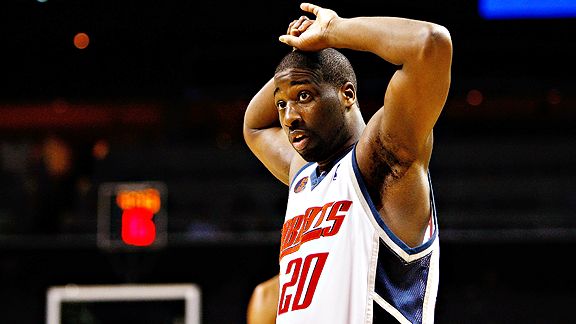 The Charlotte Bobcats and Raymond Felton's agent both confirmed this morning that Felton has signed the one-year, $5.5 million qualifying offer for this season, which will make him an unrestricted free agent next summer.

This amounts to an acknowledgement that the team and Felton couldn't work out a long-term deal. Agent Kevin Bradbury said Felton isn't upset by that and wants to remain in Charlotte.
The solid play of D.J. Augustin has made Felton expendable in Charlotte. Felton averaged 14.2 points and 6.7 assists last year, but shot less than 41% from the field and less than 29% from long range.
When restricted free agents are unable to work out a long-term deal, it's a sign that they will be moving to a different zip code within a year. We'll see if that holds true for Felton.