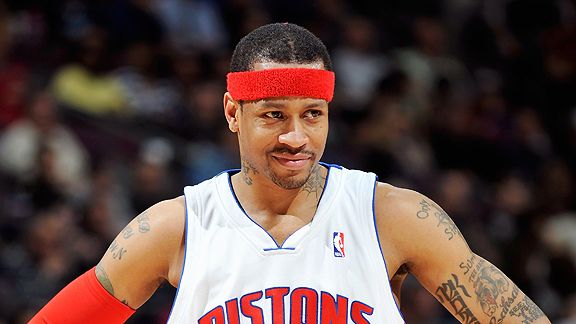 Per the Memphis Commercial Appeal…
Free-agent guard Allen Iverson informed the Grizzlies this morning that he will accept a one-year offer to bring his explosive scoring to FedExForum this season, according to an NBA source.

Iverson's decision came following a Monday night meeting in Atlanta with Griz owner Michael Heisley, general manager Chris Wallace and head coach Lionel Hollins. Iverson, a 34-year-old, 13-year veteran, will play for a contract that pays $3.5 million (what the Griz have left under the salary cap) and the deal will be loaded with incentives.

Iverson confirmed his decision on Twitter.
Iverson will join MIke Conley and O.J. Mayo in the Grizzlies' backcourt. Coming off the bench hasn't worked for AI in the past, so I'd expect a deal was made that would have Iverson start, likely alongside Mayo.
AI is a veteran with a unique skill set, so the fact that he landed with the Grizzlies instead of joining a contender is a testament to the current state of the economy and his unwillingness to accept a lesser role to play for a winner.