Twins unlikely to land Rich Harden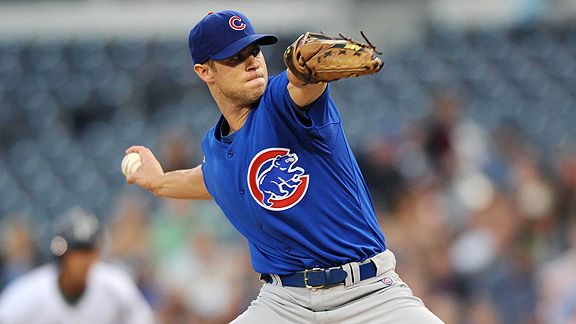 Even though they officially put a waiver claim on him last week, the Twins are unlikely to land Cubs' starter Rich Harden according to a report by the Minneapolis Star-Tribune.
As of late Sunday night, the Twins had yet to request Cubs pitcher Rich Harden's medical records, a person close to Harden told the Star Tribune, adding that a deal by today's noon deadline appeared unlikely.

Harden, 27, has been on the disabled list seven times since 2005, so it would be uncharacteristic for the Twins to trade for him without first examining those medical records.

Then again, in eight starts since July 16, Harden is 3-1 with a 1.80 ERA, so it's possible the Twins could roll the dice, giving the Cubs the prospects it would take to land Harden for the season's final five weeks. Harden is a pending Type A free agent, so a team could offer him arbitration after the season and be compensated with two high picks in the 2010 draft if he signed with another team.
If the Cubs were to trade Harden, there's no doubt that they would want a major package of prospects in return. Considering the Twins covet young prospects (all young prospects), a deal seems unlikely.
Still, if a trade were to go down, Minnesota would be adding a quality (albeit injury-prone) starter to their rotation. Chicago would lose Harden, who they acquired mid-season last year in hopes he would form a great 1-2 punch with Carlos Zambrano at the top of their rotation, but would go a long way in restocking their farm system.
The two sides have until 1:00 p.m. ET today to get a deal done.
Update: ESPN Chicago is reporting that Harden is staying in Chicago.