White Sox believed to be team that made claim for Rios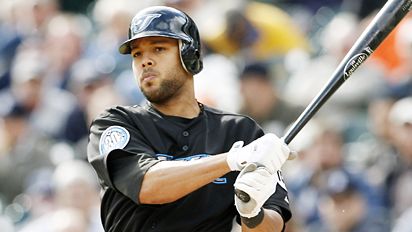 According to a report by SI.com, the White Sox are believed to be the team that made a waiver claim for Blue Jays right fielder Alex Rios.
By rule, the Jays are also allowed to let the claiming team assume Rios' contract — a seven-year, $69.35 million deal which still has about $60 million remaining on it — or pull Rios back and keep him and his contract.

Two competing executives, who were unaware of the identity of the claiming team, opined that they believe the Blue Jays, who have financial issues, would be wise to just let the claiming team have Rios and his contract. However, there is little evidence that the Jays are willing to do that at this point, and may instead be trying to acquire pieces of significant value in return for Rios.
Rios makes sense for the Sox, who will be able to take on salary with guys like Jim Thome becoming a free agent in 2010, and whose outfield situation could use an upgrade.
What'll be interesting to see is if the Blue Jays try to acquire something back for Rios, or if they'll just be happy to dump his entire contract and move on. Either way, if they clear all of his salary off the books, they might be in the running for a top free agent like Jason Bay (who is Canadian by the way) this winter.