USA Today Preseason Polls: Florida No. 1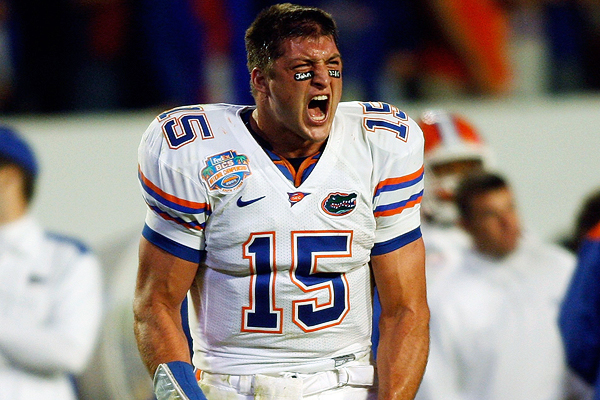 The USA Today Coaches' Top 25 college football coaches' poll has been released and to no surprise, Florida ranks No. 1.
Here's the top 15 (via ESPN.com):
1. Florida
2. Texas
3. Oklahoma
4. USC
5. Alabama
6. Ohio State
7. Virginia Tech
8. Penn State
9. LSU
10. Mississippi
11. Oklahoma State
12. California
13. Georgia
14. Oregon
15. Georgia Tech
The most intriguing team to watch this year in the top 15 is Ole' Miss. The have a solid quarterback in Jevan Snead a true playmaker in Dexter McCluster, a couple of quality receivers and several capable rushers. But the one thing that could keep the Rebels from taking that next step is the play of the offensive and defensive lines. They lost two significant pieces of both lines last year when Michael Oher and Peria Jerry were drafted into the NFL. Can they replace both of those players and make some noise in the SEC?
Another team to at least keep an eye on this year is North Carolina, who is ranked 20 in the preseason poll. They lost receivers Hakeem Nicks and Brandon Tate to the NFL, but their offense is still chockfull of potential and their defense was incredibly opportunistic last year. I'm not saying the Heels will challenge for a national title this season, but they'll be competitive.
The Heisman race is going to be fun to watch all year, too. Sam Bradford, Tim Tebow, Colt McCoy and Terrelle Pryor hold the edge going into the season, but watch out for sleepers like Evan Royster, Jonathan Dwyer and Jahvid Best.
Posted in: College Football
Tags: Alabama, Colt McCoy, Dexter McCluster, Evan Royster, Jahvid Best, Jevan Snead, Michael Oher, North Carolina, Ohio State, Oklahoma, Ole Miss, Peria Jerry, Sam Bradford, Terrelle Pryor, Texas, Tim Tebow, USA Today Top 25, USA Today Top 25 Coaches Poll, USC