Lombardi: Vick to wind up east of the Mississippi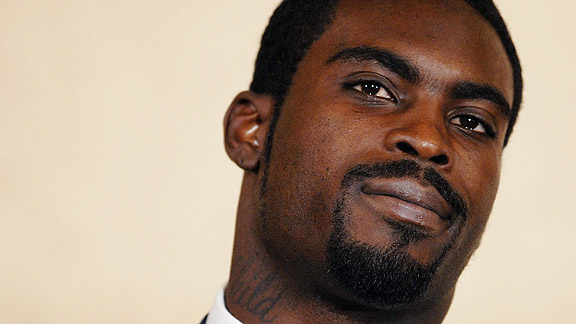 Mike Lombardi of the National Football Post is reporting that free agent quarterback Michael Vick will likely sign with a team east of the Mississippi.
Back to Vick. By the way, did you see him working out with those kids on the high school field? He looked good, throwing the ball around softly. In fact, I mentioned on the air that we should send him some new NFL footballs. Quarterbacks cannot be properly evaluated unless they have the right footballs. So where does this leave Vick? I put my thinking cap on (yes, Raiders fans, I have one) and, based on the east of the Mississippi clue, my best guess is Carolina. I still feel Jacksonville is in play, especially because they went after Andrew Walter and failed to land him, despite the fact their offensive coordinator, Dirk Koetter, coached Walter in college. Carolina badly needs a backup quarterback and has seen firsthand how Vick can create problems with his running skills. It makes sense, but it's still a guess. I'll keep working on the clues.
One thought being floated around the web is that Vick will wind up in a southern state because dog fighting is more widely accepted in the south. But that kind of seems like a ridiculous, fabricated notion and I think any team that signs Vick will do so knowing that PETA will be on their front lawn as soon as he reports to their facilities.
The Panthers are an interesting team that never crossed my mind in terms of who Vick could potentially sign with. Jake Delhomme just signed a new contract, but there's nothing guaranteed about his play (see last year's divisional round playoff loss to the Cardinals) and Vick could give Carolina better depth at the quarterback position.
But again, it all comes down to which team is willing to take the risk of signing him. Financially he's probably worth it, seeing as how he's probably going to have to take the first offer presented to him. But any team that signs him risks alienating their fan base and turning their facilities into a daily media circus.