MLB Trade Rumors: Kazmir, Halladay and Lee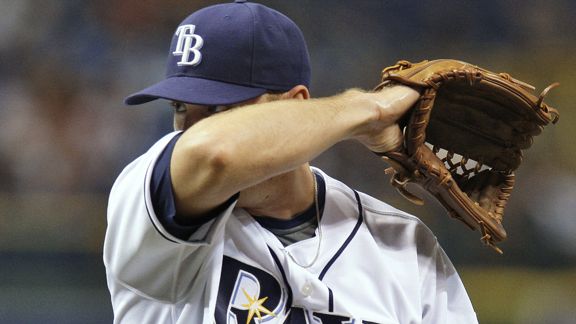 – ESPN's Buster Olney is reporting that the Angels have interest in Rays' starter Scott Kazmir, although its unclear at this point if this could be a precursor to a trade for Tampa, who apparently has their eyes on Roy Halladay and Cliff Lee.
– Sticking with the Angels theme, owner Arte Moreno tells the L.A. Times that he remains interested in landing one of the top arms on the market, which includes Halladay and Lee. Apparently he's also willing to pay a hefty price to acquire one of the big names.
– Speaking of Lee, ESPN's Jayson Stark says he is available, but it appears that the Indians would have to be overwhelmed by a deal. Stark is also reporting that the Reds will listen to offers for starter Bronson Arroyo.
– According to the Minneapolis Star Tribune, the Twins are interested in Oakland shortstop Orlando Cabrera and reliever Michael Wuertz.
– The Padres are making Heath Bell available.
– SI.com's Jon Heyman is reporting that the Rays are kicking the tires on possibly acquiring Cleveland catcher Victor Martinez.
– Brian Anderson has asked the White Sox to trade him according to MLB.com.