MLB Trade Rumors: Halladay, Atkins & Bannister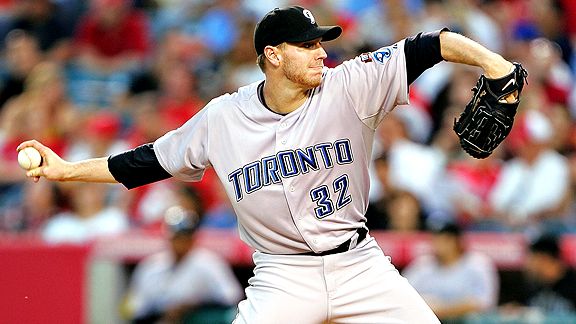 – The Denver Post is reporting that talks beteen the Red Sox and Rockies involving third baseman Garrett Atkins could become more serious if Mike Lowell is slow to recover from his hip injury.
– ESPN.com's Buster Onley establishes opening lines on the Roy Halladay sweepstakes and gives the Phillies (5/2), Dodgers (8/1) and Angels (8/1) the best odds. For my money, I like the Halos at 8/1.
– The Baltimore Sun reports that the Orioles are seeking offers for infielder Oscar Salazar and outfielder Felix Pie.
– The Angels are looking for arms and some of the names they're reportedly interested in are Roy Halladay, Dan Haren, Scott Downs, Brandon League, Chad Qualls and Rafael Betancourt.
– Jon Heyman of SI.com is reporting that the Royals are shopping right-hander Brian Bannister.
Comments Off on MLB Trade Rumors: Halladay, Atkins & Bannister

Posted in: MLB, Rumors & Gossip
Tags: Brian Bannister, Chad Qualls, Dan Haren, Felix Pie, Garrett Atkins, MLB rumors, Oscar Salazar, Rafael Betancourt, Roy Halladay, Scott Downs