Rotoworld Top 250 MLB Fantasy Rankings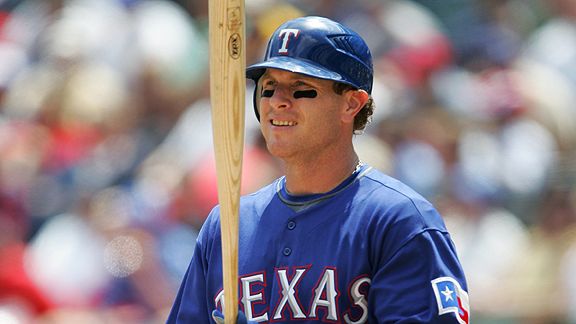 Rotoworld.com just released their July rankings of the top 250 fantasy baseball players. The rankings are based on how the site believes each player will perform in 5×5 leagues over the rest of the season.
Here's their top 15:
1 Albert Pujols Cardinals
2 Hanley Ramirez Marlins
3 Tim Lincecum Giants
4 Carl Crawford Rays
5 Alex Rodriguez Yankees
6 David Wright Mets
7 Ian Kinsler Rangers
8 Ryan Braun Brewers
9 Chase Utley Phillies
10 Johan Santana Mets
11 Mark Teixeira Yankees
12 Roy Halladay Blue Jays
13 Joe Mauer Twins
14 Evan Longoria Rays
15 Miguel Cabrera Tigers
All in all, these rankings are extremely helpful for owners trying to project how players are going to do throughout the rest of the year. If you're looking to trade before your league's deadline, these rankings can be a useful tool.
That said, I'm a little surprised to see players like Dustin Pedroia (41), Josh Hamilton (49) and Pablo Sandoval (105) ranked so low. Pedroia should get his average back up over .300, he's on pace to steal another 15-plus bases, and one would have to believe that his power numbers will be better in the second half as well. (He only has three dingers so far on the season, but hit 17 in his MVP season last year.)
Hamilton's injury is a concern, but he hits in a great lineup and as long as he stays healthy, he should have at least another 12-15 home runs left in him with the RBI totals to match. And while Sandoval (who qualifies at 1B, 3B and C) plays in a weak offense, he's already proven that he can flat out rake. He's currently batting .332 with 13 home runs and 48 RBIs, which better David Wright's .326/5/42 numbers. Plus, with the Giants in contention and looking to trade for a quality bat, Sandoval's RBI and run totals could rise in the second half as well.