Piniella sends Bradley home in middle of game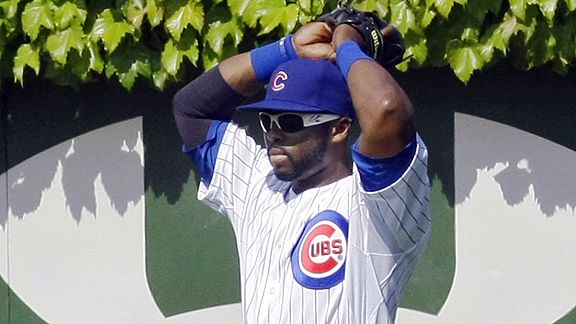 Lou Piniella has had about all he can take of outfielder Milton Bradley.
Piniella told the mercurial slugger to go home Friday afternoon after Bradley threw his helmet and went after a water cooler following a fly out in the top of the sixth inning of the Cubs game against the crosstown rival White Sox. Piniella told him to take his uniform off, and the two exchanged words in the tunnel leading up to the Cubs clubhouse.

"I don't like those things to happen, but I'm just tired of watching it," an agitated Piniella said after the Cubs' 5-4 victory. "This has been a common occurrence, and I've looked the other way a lot and I'm tired. I'm not into discipline, I'm really not. I'm going to put his name in the lineup tomorrow and that's it."

Piniella didn't get specific about whether he was tired of Bradley's antics in particular or those of his entire team. Pitchers Carlos Zambrano and Ryan Dempster both went after the drink dispenser in the Cubs dugout at Wrigley Field earlier this season.

But Bradley, playing for his seventh team in nine-plus seasons, does have a long history of being volatile.

"It's something I promise you won't be happening again," Cubs general manager Jim Hendry said.

Bradley has already been suspended for one game this season after arguing with umpire Larry Vanover when he was called out on strikes with the bases loaded April 16. It was his very first at-bat at Wrigley Field after signing a $30 million contract during the offseason. The umpire crew contended Bradley's hat made slight contact with Vanover.
It would be one thing if Bradley were hitting and he was being a nuisance, but he's batting just .237 this season with five dingers, 16 RBI and 24 runs. He was supposed to be one of the missing pieces to a Cubs' lineup that should be thriving right now, but instead has been DOA.
It'll be interesting to see if the Cubs just don't cut bait and move on. Bradley hardly seems worth the trouble at this point. Then again, maybe Lou just needed to make an example of somebody and Bradley offered the perfect opportunity. This could be a situation that just blows over in a couple of days.