Red Sox interested in Jack Wilson, but do they need him?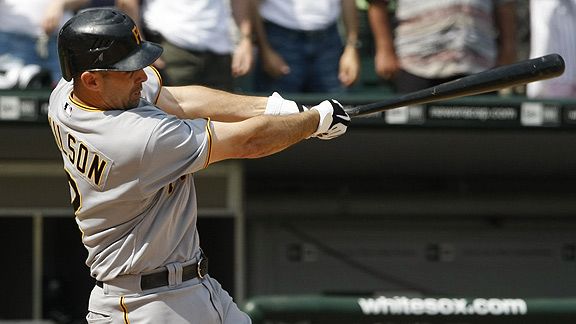 According to a report by the Pittsburgh Post-Gazette, trade rumors between the Red Sox and Pirates involving shortstop Jack Wilson are starting to heat up. There is some hesitation, however, on the Pittsburgh's behalf because the club doesn't want to alienate its fan base by trading away another popular player as it did last week when they dealt Nate McLouth to the Braves.
While Boston would love to add a shortstop while Jed Lowrie continues to recover from a wrist injury, I don't know if Wilson would be the right fit. While he's excellent defensively, Wilson brings little to the table offensively and he's grossly overpaid (he's set to make $7.25 million this year and $8.4 million in 2010 with a club option buyout of $600,000).
Even though Lowrie is hurt, he should return at some point this year and he gives the Sox a better overall player at the position than Wilson does. Not to mention, Lowrie is also cheaper.
The problem is waiting for Lowrie to return. He's been out since mid April and while Nick Green has filled in admirably, he doesn't offer much long-term upside. The other issue is that with Lowrie out, there's a possibility that Julio Lugo may continue to see the field and as all Sox fans know, that's a tragedy.
Personally, I think Boston would be better off not making a move for Wilson. Lowrie offers the Sox the most upside at the position and while it may be painful waiting for him to return, they might be better off in the long run if they hold off on making any moves (at least at shortstop).