Red Sox desperately seeking a shortstop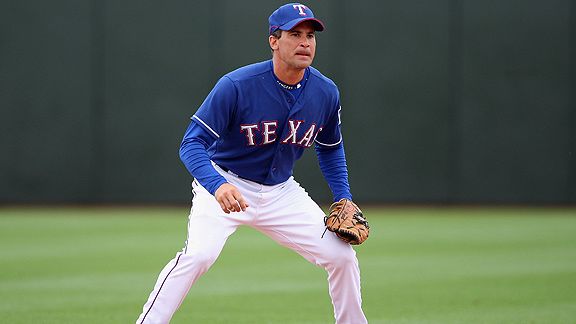 According to the Boston Globe, the Red Sox "have left no stone unturned" in looking for a shortstop to replace Julio Lugo. The club would love to plug Jed Lowrie into the position, but the 25-year old hasn't played since early April due to a wrist injury.
Some of the names that the Sox have been linked to around the league include Omar Vizquel, Jack Wilson, J.J. Hardy, Orlando Cabrera, Bobby Crosby, Jason Donald and Miguel Tejada, but so far no trade has come to fruition.
I'm not a Red Sox fan, but even I'd rather scratch my eyes out with an ice pick than watch Lugo play another inning. He's absolutely brutal in all facets of the game and it's flabbergasting how much Boston is currently paying him ($9 million this year, $9 million in 2010, $9 million in 2011) to be the worst player on the diamond most nights. At some point, the Sox are just going to have to eat that contact to ensure Lugo never plays in Boston again.
Getting back to the club's options, Vizquel has openly said that he wants to play for the Sox (which is a bit of a slap in the face to his current team the Rangers, but moving on…) and is currently batting .345 this season. He's 79 years old (at least), but the guy still plays shortstop like he's 30, so he would be an immediate upgrade over Lugo defensively.
It'll be interesting to see if the Red Sox make a move or if they'll just wait for Lowrie to come back (whenever that may be). If they decide to wait, here's hoping for Boston fans that Nick Green continues to see the field and not that suck-the-life-out-of-you Lugo.