Lions sign linebacker Larry Foote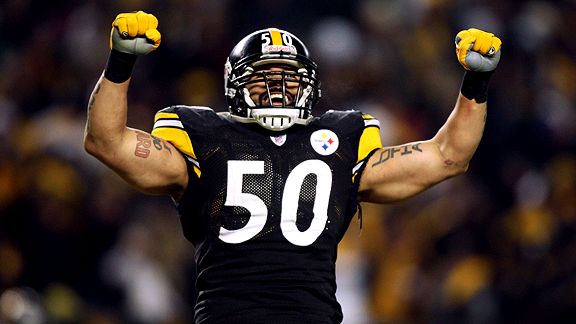 According to Mlive.com, the Lions have reached an agreement with former Steelers' linebacker Larry Foote, who will play middle linebacker for them next season.
Foote, who turns 29 next month, is hoping to eventually sign a more lucrative contract after this season turned down the two-year offer.

Foote, a seven-year veteran, was a full-time starter for the Steelers for the last five seasons and didn't miss a game during that span. Foote's tackling numbers have declined in each of the last four years, from a high of 102 in 2005 to 63 last season.
Now we know why Lions' GM Martin Mayhew passed on a middle linebacker with the No. 20 and No. 33 picks in last month's draft when USC's Rey Maualuga and Ohio State's James Laurinaitis were still on the board. Mayhew knew that the Steelers would eventually release Foote and that he wanted to come to Detroit, which is where he grew up and attended high school.
Mayhew has done a nice job in his first offseason with the Lions. He added talent via the draft in quarterback Matthew Stafford, tight end Brandon Pettigrew and safety Louis Delmas and he has signed quality role players in free agents Grady Jackson, Philip Buchanon and now Foote. Whether or not all of his moves will pan out is still up in the air, but Lion fans have to at least be pleased that Mayhew has a plan and is executing it.