The fallout from Steve Smith's broken arm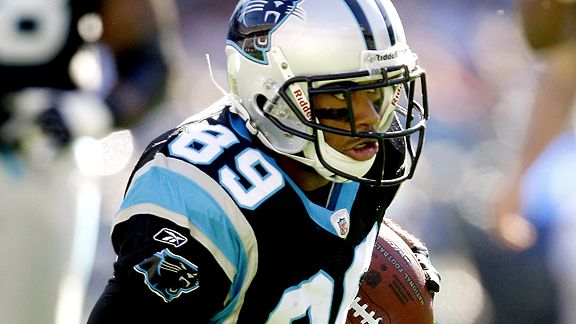 Is it just me or am I the only one that thinks it's hilarious that Steve Smith broke his arm playing in an adult flag football league over the weekend? It's not funny that he broke his arm for the second time in less than 10 months or that he'll miss all of training camp, but just the thought of having to play against him in a flag game is humorous to me.
"I OWNED YOU ON THAT PLAY!"
"I know you did – you're Steve f***ing Smith. You play in the National Football League and I play on weekend's for Mike O'Shannon's Pub & Grille."
Truth be told, how he suffered the injury isn't that important. While it certainly could have been avoided had he not been playing in a meaningless game of YMCA flag football, at least he wasn't riding a motorcycle without a helmet or driving home drunk after a night at the strip club. He could have suffered an injury weight lifting, playing basketball or even golfing at a teammate's charity event.
Either way the arm is still broken. Assuming he doesn't suffer any setbacks, he should be ready to go by the first week of the regular season.
But while the injury isn't a long-term concern (at least not right now, anyway), it does have a ripple affect for Smith and his teammates.