Court of Appeals sides with NFL – Williams Wall may yet be suspended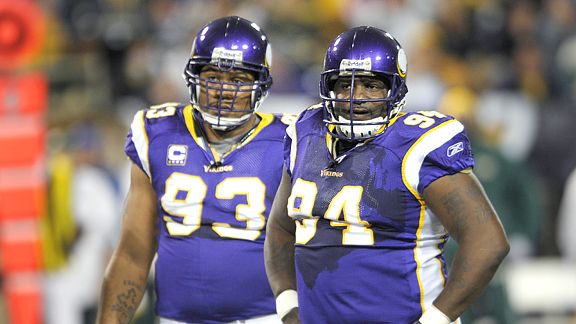 Breaking news on the story that will never die: The Minnesota State Court of Appeals has sided with the NFL in the 2008 StarCaps case against Vikings' defensive tackle Kevin Williams.
The other players that were impacted by the ruling were Pat Williams, Will Smith, Charles Grant and Grady Jackson. The latter two players are out of football and Pat Williams is a free agent. This means Kevin Williams and Smith could be on the reserve/suspended list for the first four games in 2011 (assuming there even is a season, that is).
StarCaps was a dietary supplement the players took that is banned under the league's substance abuse policy. The supplement can be used as a masking agent for steroid use, which is obviously what the NFL was most concerned with. Of course, cough drops are probably banned under the league's substance abuse policy, so what isn't the NFL concerned with? (Not that I'm complaining about the league wanting to be drug-free.)
This has to be one of the most annoying stories in sports and here's hoping that it finally has an ending. It would be nice if the league were just as motivated and relentless in its efforts to sign a new CBA deal as it is trying to suspend these four players.