Spain ruffles some feathers with questionable photo
The Spanish national basketball team posed for an advertisement where each player is pulling his skin back around his eyes to make them look like slits. Apparently, the team posed for the photograph because they re-signed with a Chinese shoe manufacturer and no offense was intended towards China or any other Asian country.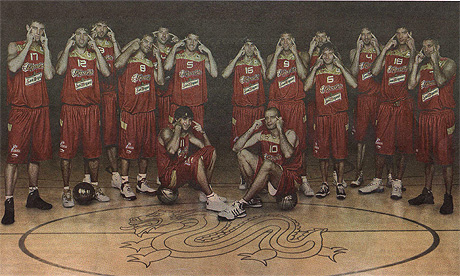 Dumb, da-dumb, dumb…. DUMB!