Pens cut into Wings' Stanley Cup Finals lead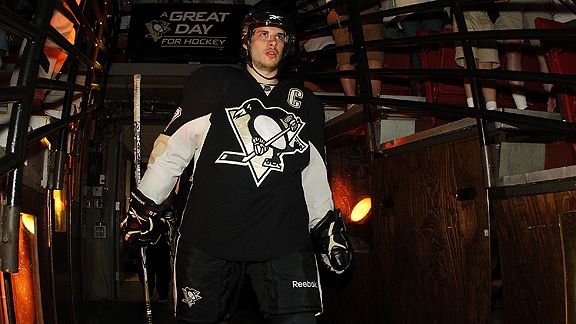 With their 4-2 victory over the Red Wings on Tuesday night, the Penguins have cut into Detroit's lead in the Stanley Cup Finals and now have the chance to tie the series at two games apiece when the series continues on Thursday in Pittsburgh.
Here is what local columnist and beat writers are saying about the Pens' victory:
– Michael Rosenberg of the Detroit Free Press writes that even though they lost, the Wings look like more of a lock than when the series started.
– Ron Cook of the Pittsburgh Post-Gazette says that the Penguins have new life after soundly beating Detroit in Game 3.
– Mitch Albom of the Detroit Free Press writes that if the Wings can't kill penalties, then they won't be able to put the Penguins away.
– Michael Farber of SI.com writes that the Penguins' wounded warrior Sergei Gonchar, who hurt his knee when Alexander Ovechkin of the Capitals knocked into him in Game 4 of Pittsburgh's series with Washington, delivered when his team needed him the most.
– Scott Burnside of ESPN.com writes that Game 3's defining moment was when Matt Cooke drew a penalty that lead to the Pens' winning goal.