Vikings to have Williams Wall for entire season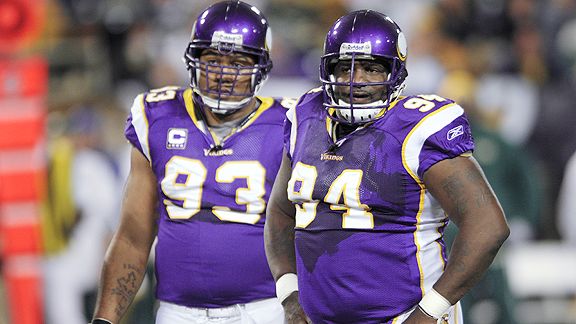 The U.S. Court of Appeals ruled that the case of Vikings' defensive tackles Kevin Williams and Pat Williams will stay in Minnesota state court and thus, the two players will be allowed to play the entire season.
From the Minneapolis Star-Tribune:
Judge Bobby Shepherd wrote the highly detailed 34-page decision for the panel that also included Judges Duane Benton and Diana Murphy. The decision essentially allows the Williams to play while keeping the remains of the case in Hennepin County District Court where Judge Gary Larson already has said he likely wouldn't force the Vikings defensive tackles into a civil trial during the coming season. He stayed action in his courtroom until the federal court determined whether it has jurisdiction over some of the claims.

While the parties could ask the U.S. Supreme Court to take the case, the court does not have to hear it. The Williamses were suspended for taking the banned substance bumetanide. They filed a lawsuit in state court contending that the NFL's drug-testing procedures violate Minnesota workplace laws, and they asked that a judge void their suspensions. Then the NFL Players Association sued in U.S. District Court on their behalf.
This news is obviously huge for the Vikings, who are a completely different team when they don't have their two run-stuffers in the middle of their defensive line. Minnesota can expect opponents trying to beat them through the air again this year.