Ranking the 50 highest-earning athletes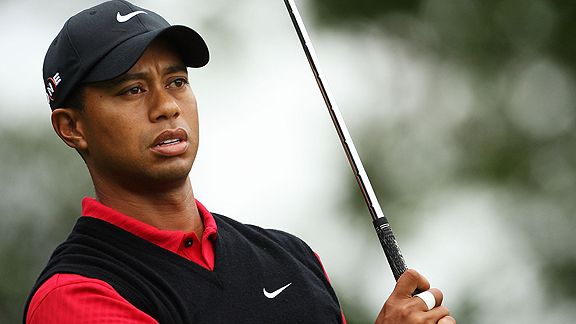 SI.com compiled a ranking of the 50 highest-earning American athletes and discovered that Tiger Woods and Phil Mickelson are at the top of the list.
1. Tiger Woods
Pro Golf
Last Year's Rank: 1
Salary/Winnings: $7,737,626
Endorsements: $92,000,000
Total: $99,737,626

Tiger sacrificed millions in appearance fees during his year off to recover from knee surgery, but replaced his lucrative Buick deal — voided by mutual consent — with a new one from AT&T.

2. Phil Mickelson
Pro Golf
Last Year's Rank: 2
Salary/Winnings: $6,350,356
Endorsements: $46,600,000
Total: $52,950,356

Like Tiger, Phil no longer counts on a car-maker in his endorsement portfolio. (Ford chose not to re-sign him.) He still has lucrative deals with Rolex, Callaway, Exxon, Barclay's and KPMG.

3. LeBron James
Cleveland Cavaliers (NBA)
Last Year's Rank: 3
Salary/Winnings: $14,410,581
Endorsements: $28,000,000
Total: $42,410,581

LeBron has one more season left under his deal before he can opt out. If Cleveland doesn't show it's Finals-worthy by next spring, expect the Knicks to come in with a huge offer.

4. Alex Rodriguez
New York Yankees (MLB)
Last Year's Rank: 6 (tie)
Salary/Winnings: $33,000,000
Endorsements: $6,000,000
Total: $39,000,000

We're in the middle of A-Rod's peak earning power in his middle-loaded, 10-year megadeal: He'll make another $33 million in 2010 and then gradually decrease to a "normal" $20 million by '17.

No. 5 Shaquille O'Neal
Cleveland Cavaliers (NBA)
Last Year's Rank: 6 (tie)
Salary/Winnings: $20,000,000
Endorsements: $15,000,000
Total: $35,000,000

The Big Bargaining Chip? Regardless of his trade to Cleveland, Shaq is in the final year of the five-year, $100 million deal he signed while with Miami. It's the largest expiring deal in the NBA.

No. 10 Peyton Manning
Indianapolis Colts (NFL)
Last Year's Rank: 9
Salary/Winnings: $14,500,000
Endorsements: $13,000,000
Total: $27,000,000

NFL's top endorser has distributed $500,000 in grants in '09 through his PayBack Foundation to charities in Indianapolis, near his alma mater (Tennessee) and his hometown, New Orleans.
It's amazing that the highest paid NFL player (Peyton Manning) barely cracked the top 10. Granted, the NFL only has a 17-game regular season, but you'd think that for what football players put their bodies through every season that they would make more than baseball players, golfers and basketball players.
Although he is pitching well this season despite his overall numbers, seeing Zito's name on this list at No. 26 makes me shudder. He's the third best pitcher (maybe fourth depending on how high you value Randy Johnson) on his own club, yet he's the 26th highest-earning American athlete. Still, it should be noted that Zito donates $400 for every strikeout that he throws to the Strikeouts for Troops charity that he created to help hospitals treat soldiers that are wounded in military operations. In fact, as the article notes, a lot of the guys on this list give thousands of dollars to charities every year and that shouldn't be overlooked.