49ers will learn from loss to Vikings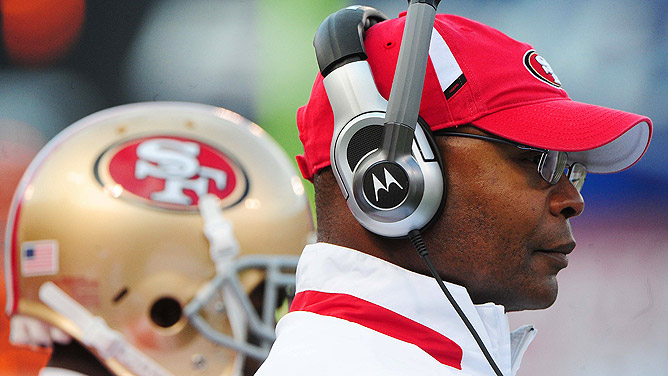 The 49ers' loss in Minnesota on Sunday is the kind of defeat that can deflate a team. But with Mike Singletary in charge, I don't foresee that happening.
San Francisco flat out blew a win yesterday. Had the Niners not been in a base defense when Greg Lewis got past coverage and Brett Favre found him in the back of the end zone with only seconds remaining, the 49ers would still be undefeated. (And with another win against the Rams coming in Week 4.)
While addressing the media following the loss, Singletary said: "There's nothing to look at the floor for. We're gonna get better. We will see them again in the playoffs."
Singletary isn't going to allow a good Niners team to dwell on this loss, especially when San Fran clearly has enough talent on its roster to make the playoffs. While losing running back Frank Gore to an injured ankle will hurt, the Niners did a nice job building depth this offseason when they drafted Glen Coffee.
The Niners had several positives come out of their game yesterday, including quarterback Shaun Hill proving that he can make plays in the passing game. The defense is already good enough to hang with most opponents on Sundays and in Singletary, San Fran has a head coach that has instilled hard work and focus into his team.
Ironically, the Niners are probably the class of a weak NFC West considering the Seahawks and Cardinals look vulnerable and the Rams are, well, the Rams. The division is there for the taking and something tells me that San Fran's loss in Minnesota will only motivate them.