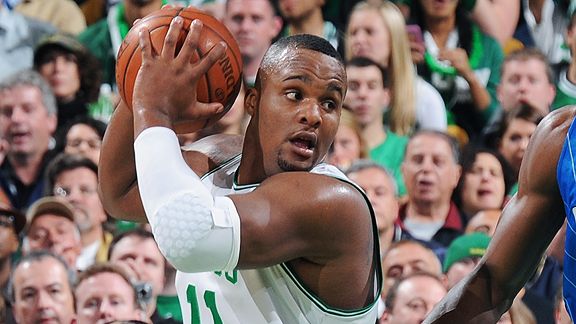 The Associated Press is reporting that the Celtics have re-signed Glen "Big Baby" Davis to a two-year deal.
Davis had a PER of 10.77 for the season, which is well below average. But without Kevin Garnett in the lineup, he raised his game in the playoffs, averaging 15.8 points and 5.6 rebounds in 36.4 minutes per game.
ESPN is reporting that the deal is worth $6.3 million over two seasons.
Over the years, there have been more than a few players who have been able to parlay a strong playoff performance into a bloated contract — just ask Knicks fans about Jerome James — but it looks like teams showed restraint given Davis' mediocre regular season performance. This contract seems reasonable, though minutes are going to be hard to come by with Garnett's return and the C's decision to sign Rasheed Wallace and Shelden Williams.