2009 MLB Preview: #26 Seattle Mariners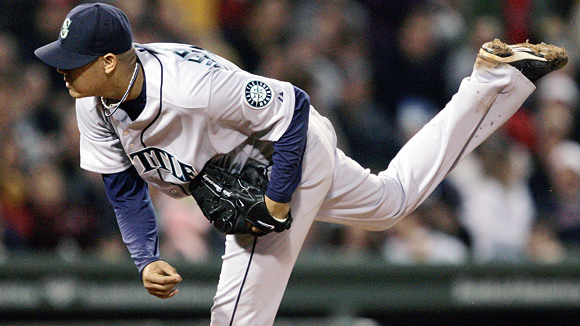 Click Here to see Previews of all 30 MLB Teams
Offseason Movement: The M's will bring back a familiar face this season after signing OF/DH Ken Griffey Jr. The club also made a slew of trades, adding outfielders Franklin Gutierrez (Indians) and Endy Chavez (Mets), as well as pitchers David Aardsma (Red Sox) and Garrett Olson (Cubs). Seattle also signed free agents Tyler Johnson, Tyler Walker and Russell Branyan.
Top Prospect: Greg Halman, OF
Some feel as though infielder Carlos Triunfel is the Mariners' best long-term prospect and that very well might be the case, but Halman is closer to making an impact at the big league level at this point. Halman has flashed an outstanding array of power and speed and with Seattle not expected to contend this year, he could be a late season call up. Along with Halman and Triunfel, pitcher Phillippe Aumont is another prospect worthy of keeping an eye on.