Dead body found on Chipper Jones' ranch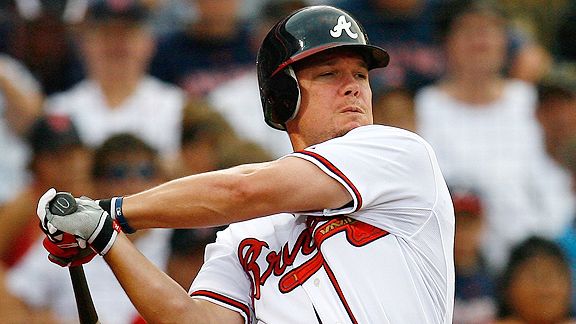 The body of a 22-year-old man was found Thursday morning on Braves' third baseman Chipper Jones' ranch in Texas.
From the Atlanta Journal-Constitution:
"He was in a part of the ranch we don't go to on a daily basis," Jones' father, Larry Jones Sr. said Thursday evening from Double Dime Ranch in Carrizo Springs, Texas.

Jones Sr. said the man, a Mexican national, had entered the country illegally. The extreme heat and the drought would have made it difficult for anyone to survive without food or water, he said.

Thursday was the 83rd straight day of temperatures topping at least 100 degrees, Jones said. Recently, Jones' truck thermometer read 124 degrees.
Well there's a story you don't hear everyday.