Martinez will oppose Pettitte in Game 6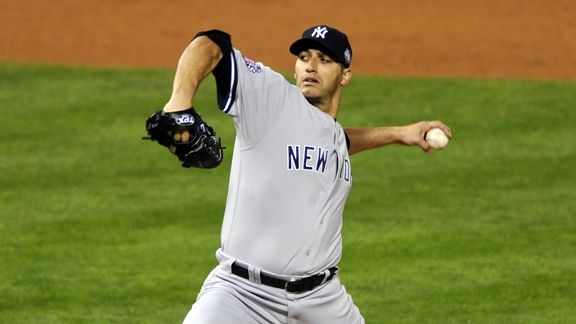 Phillies manager Charlie Manuel has confirmed that Pedro Martinez will start Game 6 of the World Series, while Yankees skipper Joe Girardi has said that Andy Pettitte is on track to oppose Pedro in the pivotal game.
Martinez allowed three runs over six innings while striking out eight in a Game 2 loss. With Philadelphia's backs to the wall trailing 3-2 in the series, Pedro will be expected to save the Phils' season.
Pettitte's situation is interesting and worth following because he hasn't worked on just three days rest in the past two seasons. In four starts this October, he has worked on extra rest so it'll be interesting to see how he copes with not having an extra day or two to rest his arm.
There has been plenty of offense on display so far in this series, so we could be in store for a Game 6 slugfest as the pitchers start to wear down.