2009 MLB Preview: #19 Florida Marlins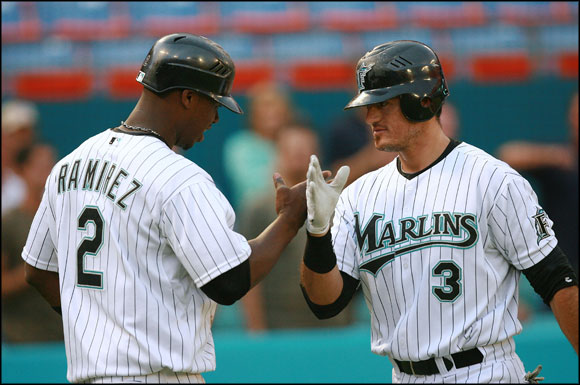 Click Here to see Previews of all 30 MLB Teams
Offseason Movement: The Marlins made a series of trades this offseason, including sending first basemen Mike Jacobs to the Royals for reliever Leo Nunez, starting pitcher Scott Olsen and outfielder Josh Willingham to the Nationals for infielder Emilio Bonifacio, and closer Kevin Gregg to the Cubs for Jose Ceda. All three moves were made in hopes of helping the club down the road and get compensation for players that had already reached their ceilings.
Top Prospect: Cameron Maybin, OF
The Marlins essentially handed Maybin a starting job before spring training started – and for good reason. The 21-year old is one of the most exciting prospects in baseball and a rare five-tool player. Maybin has it all – speed, average, power – but he will need time to develop and patience should be shown. At least playing in Florida he'll see some quality at bats and nobody is behind him so the pressure should be off.