Marlins option Cameron Maybin Triple A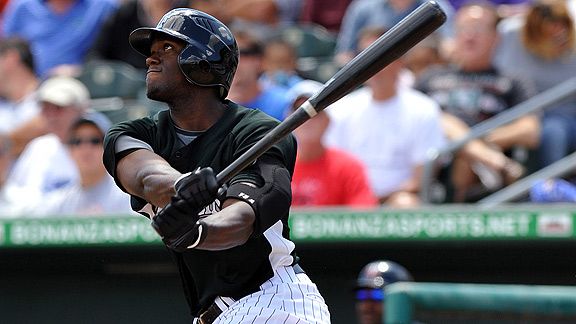 The Marlins optioned potential five-tool outfielder Cameron Maybin to Triple-A New Orleans.
Maybin, the Opening Day center fielder, was out of the starting lineup for the third straight day on Sunday. He came in during the ninth inning as a pinch-runner and got caught in a rundown, punctuating a difficult start to the season. His .202 average is the primary reason he's going to the Minors.

"I've got some things I've got to go work on," Maybin said, "and I'm going to try to get back as fast as possible."

Maybin has said he doesn't feel any pressure to perform because of who the Marlins traded away to get him in a six-player deal in December 2007 — franchise cornerstones Miguel Cabrera and Dontrelle Willis.

Instead, he noted another Tigers player, center fielder Curtis Granderson, who led the American League in strikeouts during his first full season in 2006.

"Look at what he's doing now," Maybin said.
Hopefully Maybin can build his confidence in the minors, because he has the potential to be the next Granderson (maybe even better) if he can work out the kinks. The Marlins have no need to rush him, although chances are he'll be back up at some point this season.