Falcons wise to reward Mike Smith with an extension, stay the course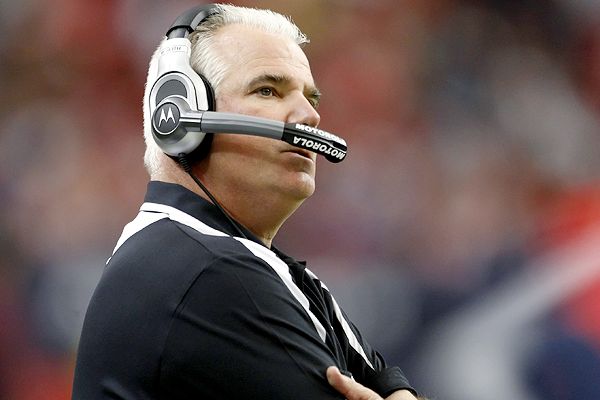 I don't fault anyone who thought the Falcons should hire two new coordinators, set fire to the Georgia Dome carpet and draft seven new defensive backs in April after the Packers torched Atlanta 48-21 in the postseason.
But that would have been an overreaction and after the Falcons went 13-3 this season, there's no need to panic just because they were humiliated in the playoffs.
Pardon the clichéd expression but Rome wasn't built in a day. Owner Arthur Blank had a real mess on his hands when Michael Vick was hauled off to prison and Bobby Petrino left in the middle of the night to go call hogs in Arkansas. But he made one really great decision in hiring GM Thomas Dimitroff, who then made one really great decision in hiring Mike Smith as head coach.
Smith, who has guided the Falcons to a 33-15 record in three years as head coach, was just given a well-deserved three-year contract extension. Don't be surprised if Dimitroff were given a new deal as well, which would be smart on Blank's part. This is a team that needs to stay the course.
The Falcons' biggest goal is shared by all 32 teams: Win a Super Bowl. But while they want to emulate the success that the Steelers and Packers have had this season, they can't worry about trying to model themselves after either team. The Steelers have had great defenses for decades and Ted Thompson spent years building the roster that the Packers will feature this Sunday in Arlington. Just because the Falcons aren't in the position that Green Bay is right now doesn't mean they need to start over.