Blazers ink Brandon Roy for five years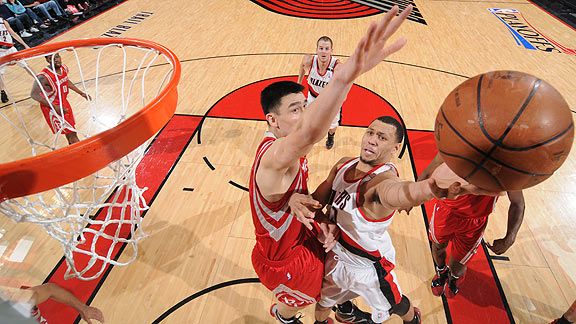 Agent Bob Myers confirmed to The Associated Press late Wednesday night that Roy agreed in principle to a contract at the NBA maximum salary. The fifth year is at Roy's option. Specific numbers won't be available until the NBA salary cap is set next July. This year a starting max contract would be worth $82 million over the course of five years. However, next year the cap is expected to go down between 5 and 10 percent. That means the value of Roy's contract will go down, too.

The 25-year-old Roy will earn just under $4 million this season, the final year of his rookie contract. The new deal is likely to net him around $14 million for the 2010-11 season, and he will receive 10.5 percent raises on his base salary each season from 2011-2012 through the end of the deal.
From the start, this looked like it should be an easy deal to negotiate. Brandon Roy is a franchise-type player, so he deserves franchise-type money. And he got it.
His knees are a bit of a concern, but they haven't slowed him down much in his three-year NBA career. Last season, he averaged 22.6 points, 5.1 assists and 4.7 rebounds in 78 games. While his overall field goal percentage (48.0%) is outstanding for a shooting guard, I'd like to see him continue to improve his three-point accuracy, which was a decent 37.7% last season. However, it's tough for franchise players to post efficient shooting stats because they're asked to take so many shots up against the shot clock.
This is obviously a good signing for the Blazers. Now they can turn their attention to re-signing LaMarcus Aldridge.