A's emerge as victors for Sheets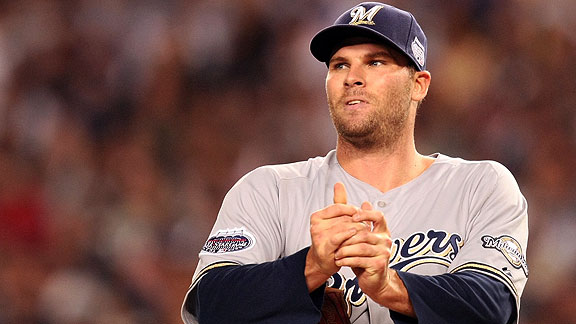 In a surprising twist, the Oakland Athletics have signed Ben Sheets to a one-year deal worth $10 million.
From MLB.com:
The agreement is for $10 million plus performance bonuses, SI.com reported. CBSSports.com said the contract is worth "more than $8 million."

The 31-year-old right-hander has passed a physical and will be introduced to the media in Oakland at 1 p.m. PT.

Sheets missed the entire 2009 season after undergoing elbow surgery, but he reportedly wowed scouts during a throwing session in Louisiana last Tuesday. The Cubs, Mets, Rangers and Mariners were among other teams reportedly interested in his services.
Sheets is undoubtedly a valuable pitcher, spending all of his professional career as an integral part of the Milwaukee Brewers. Over those eight seasons, Sheets compiled a record of 86-83, a 3.72 ERA, and 1,206 strikeouts. Those are respectable numbers worthy of a large contract. However, $10 million is way too much money to spend on pitcher who didn't pitch for a year after elbow surgery. This shows how desperate the A's became in trying to acquire an ace. As the market thinned out, Sheets was their only option.
Of course, this puts the A's out of the running for Johnny Damon. The Yankees are only offering a one-year contract around $2 million and I doubt Damon is going to bite. He'd rather play for an also-ran than suck up his pride.