Giants considering eating Zito's contract?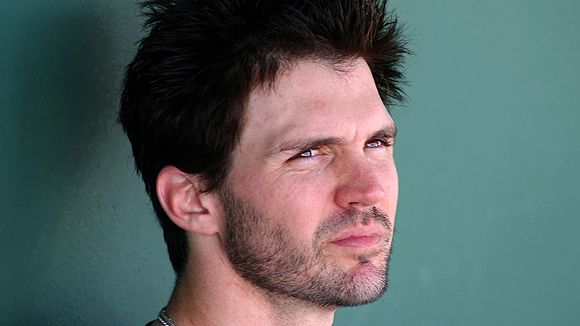 Barry Zito is apparently so bad that the Giants are actually willing to eat the $64.5 million left on his ridiculous contract just so there's no possible way his suck will infect Tim Lincecum, Matt Cain, Madison Bumgarner and Jonathan Sanchez.
From Bruce Jenkins at the San Francisco Chronicle:
A source close to the team indicated Tuesday that there is "exasperation" with Zito, that his status as the No. 5 starter is "definitely not safe," and that the team would even consider buying out his expensive contract before Opening Day if that's what it takes to say farewell.

Heading into spring training, it was widely believed that the Giants were more than willing to ride it out with Zito, given the overall excellence of their rotation. But there's a healthy sense of urgency in the world champions' camp. They didn't clinch a postseason berth until the final game of the 2010 season, and they realize that just a single loss – something that could be avoided – could cost them a chance to repeat.

There is concern that Zito hasn't been properly diligent in maintaining his physical conditioning, and that Monday's performance (five walks in 13 batters) was all too reminiscent of Oct. 2, when he walked home two runs in the first inning against San Diego and took the loss at AT&T Park.
It's absurd to think that the Giants wouldn't just ride the situation out with Zito considering he's nothing more than a fifth starter. Unless they trick some team into taking some of his contract off their hands, they have to pay him anyway so why not see if he can iron out his issues? (I mean we're talking about a fifth starter.)
But it shows how bad this guy has been that the Giants are willing to pay him $64.5 million just to stay away. As Jenkins points out in his column, at some point the club will just have to cut their losses and move on because he hasn't shown any signs of being the pitcher he was in Oakland (or even half the pitcher he was in Oakland).
That said, I refuse to believe that Brian Sabean can't get on the horn right now with his old buddies in New York and have Zito in a Yankee uniform by 5PM today. Even if the Giants had to eat most of his contract, maybe they could save a couple of pennies and acquire a prospect in return (even if it's a 38-year-old Single-A prospect with bad knees and poor vision). Anything would be better than dumping him and paying him right? You're telling me that the Yankees, with all of their pitching problems, wouldn't take a flier on Zito if the Giants were willing to pick up most of the tab? Come on, man…COME ON!