A-Rod not out of the clear yet?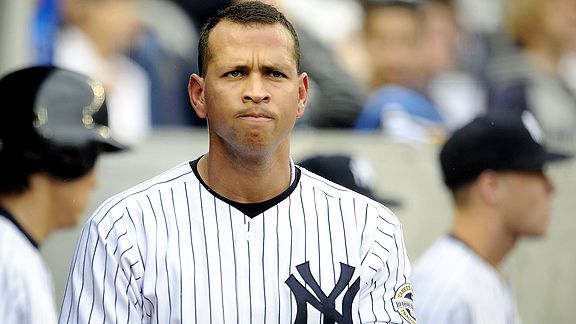 Federal agents have reached out to several of Alex Rodriguez's assistants, including those that handle his scheduling and finances, in attempt to learn more about his relationship with Canadian doctor Anthony Galea.
From the New York Times:
According to two people briefed on the investigation, which is seeking to determine if Galea distributed performance-enhancing drugs, agents want to question people associated with the Yankees' Rodriguez — particularly the assistants who have handled his scheduling and finances — to determine the number of times he met with Galea, where they met and how much money Galea was paid for his services.

The effort to talk to people connected to Rodriguez comes as he and his lawyers have put off several meetings with federal agents, who have yet to question him about Galea. Those delays have aroused the curiosity of the agents, the two people said, and helped prompt them to contact others in Rodriguez's circle.
They said investigators have not made equivalent efforts to question people associated with Jose Reyes and Carlos Beltran of the Mets, both of whom met with federal authorities in Florida more than a month ago to answer questions about their own dealings with Galea. It was at that time that federal investigators made their first unsuccessful efforts to meet with Rodriguez.
If A-Rod and his lawyers knew what was best for them, they would cooperate. I say that with Michael Vick in mind, seeing as how the quarterback went down rather quickly after lying about his involvement in dog-fighting.
If Rodriguez is hiding his relationship with Galea, the feds will sniff it out eventually and then he might find himself right back in the middle of controversy.