Big Papi goes off on reporters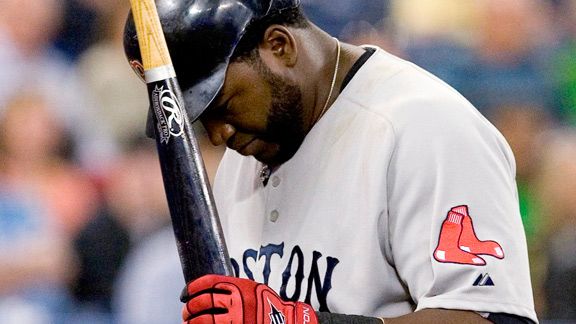 Don't ask David Ortiz about his slow start. He doesn't want to [Expletive] hear it.
"Good," he said, turning to face the reporters encircling him. "You guys wait till [expletive] happens, then you can talk [expletive]. Two [expletive] games, and already you [expletives] are going crazy.

"What's up with that, man? [Expletive]. [Expletive] 160 games left. That's a [expletive]. One of you [expletives] got to go ahead and hit for me."

Ortiz struggled mightily to start last season, hitting just .185 during April and May with one home run and 18 RBIs.
In one respect, I don't blame Big Papi for going off. The season is only two games old, so asking Ortiz about why he's starting off slow is premature. He could still finish the month of April with a .330 batting average for all we know.
But at the same time, he's got to relax. This is his 13th year in professional baseball so he should be well versed in how the media tends to operate. If he starts off slow again, they're going to draw comparisons to last season. That's just how things work in sports – for better or worse.