Blazers trade for Marcus Camby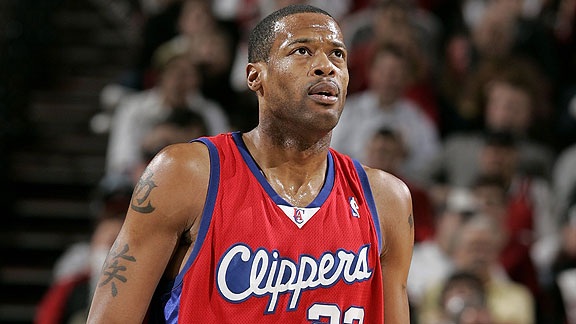 With centers Greg Oden and Joel Przybilla sidelined, the Trail Blazers have acquired Marcus Camby.
The Portland Trail Blazers have acquired the Clippers' Marcus Camby, the center they've desperately needed since they lost both Greg Oden and Joel Przybilla to season-ending injuries.

In return, Los Angeles receives point guard Steve Blake and small forward Travis Outlaw.

Portland will also send $1.5 million to Los Angeles in the trade and is responsible for $2 million in incentives Camby will earn before season's end, sources said Tuesday.
This is a fairly low-risk move for the Blazers, since Camby is in the last year of his contract. Blake and Outlaw are also in the final years of their respective deals, and there's a good chance that neither player would be back next season, so why not make a move for one of the best defensive centers in the league?
At 35 years-old, Camby is averaging 8-12 with almost two blocks per game, so he should be able to shore up Portland's interior defense and rebounding. His PER (18.54) is #13 amongst centers, though Camby has been playing mostly power forward this season.
For the Clippers, the prize of this trade is Outlaw, a 25-year-old swingman who averaged 13-4 the last two seasons. He will push Al Thornton for minutes at small forward. Thornton has had a disappointing year and has lost playing time to Rasual Butler, of all people. Outlaw was expendable in Portland due his expiring contract and the Blazers' logjam at the wing.
With Blake out of the picture, Portland will rely on Andre Miller and Jerryd Bayless at point guard. Both players have played pretty well this season, which prompted GM Kevin Pritchard to make this move. The Blazers are sitting in the #8 spot in the West, and Camby's arrival should help the team's chances of making some noise in the postseason.