Redskins reach 5-year deal with Mike Shanahan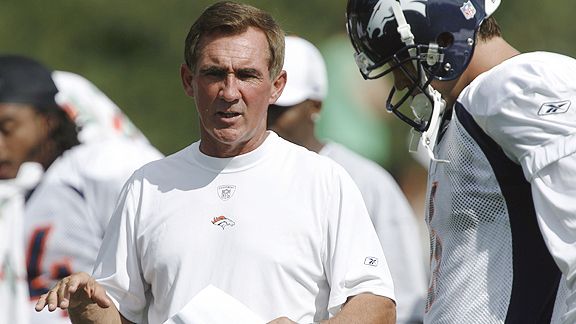 ESPN.com is reporting that the Redskins have reached a 5-year contract agreement with Mike Shanahan to become their next head coach.
Under the terms of the new deal, Shanahan will team with Redskins executive vice president and general manager Bruce Allen, but Shanahan will have the ultimate authority on football decisions. Shanahan will be introduced as the Redskins head coach at a 2 p.m. ET news conference Wednesday.

As the contract was being signed at the Redskins' training complex, Shanahan and owner Dan Snyder posed together for a picture. Then, with the deal signed, Shanahan, his agent Sandy Montag, Allen and Snyder headed out for a celebration dinner in Washington, D.C.

The contract is worth approximately $7 million a year, the Denver Post reported on its Web site. Now that Shanahan has been hired elsewhere, the Denver Broncos, who fired Shanahan one year ago, will recoup $7 million in offset money over the next two seasons under the terms of the agreement they had with the coach.
Finally, Daniel Snyder made a good football decision for his franchise. Shanahan is absolutely the right fit for an organization that is in desperate need for a leader that can give them direction and build a solid foundation.
But the key now is that Snyder needs to get the hell out of the way. He's meddling has cost his team before, so if he continues to play the role of owner-knows-best, then this will be a wasted hire.
You found the right guy Dan, now sit in the back and let Shanahan drive the ship.