Report: Yankees out of Holliday and Bay sweepstakes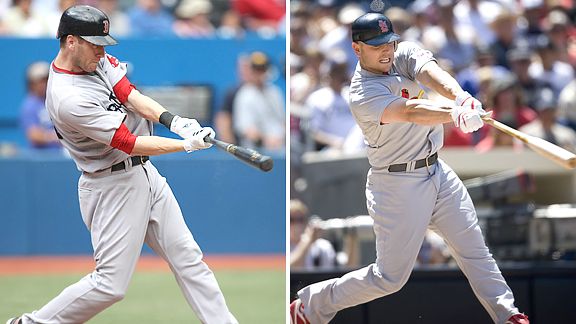 According to a report by the New York Daily News, there is "zero" chance that the Yankees sign free agents Matt Holliday or Jason Bay.
But missing out on DeRosa does not mean the Yankees will seek an expensive option such as Matt Holliday or Jason Bay for their left-field opening, one Yankee official said before the deal was made. "No chance on Matt Holliday, no chance on Jason Bay," the official said. "Zero. None. Underline it."

The Yankees are thinking of much cheaper free agent options – former Blue Jay and Cub Reed Johnson, Jerry Hairston Jr. from last season's team or other players for left field, the official said. Brett Gardner could have a chance to compete for a role there. They will also troll the trade market.

Of course, Yankee GM Brian Cashman once said that he was comfortable with Bubba Crosby being the team's starting center fielder – mere weeks before the Yankees gave Johnny Damon $52 million over four years to play there instead. The Yankees certainly could afford to stretch their self-imposed budget for a big name, but they also believe that next year's free agent class – hello, Carl Crawford! – is much more attractive, so they are saving cash for that.
Until Bay and Holliday are signed, don't count the Yankees out. I don't care what any report says: The Bombers have the money and if they want a player, they will spend in order to acquire him.