Report: Shanahan, Redskins already in talks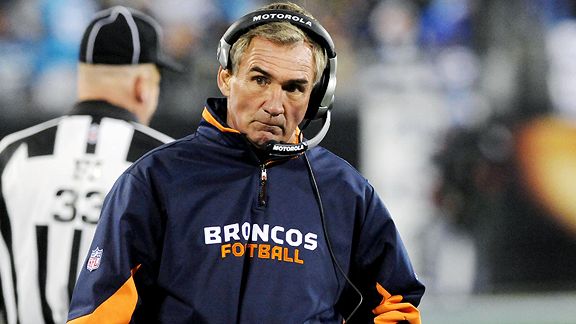 ESPN.com (via the Denver Post) reports that the Redskins have begun discussions with Mike Shanahan about their head coaching position, despite the fact that Jim Zorn still occupies it.
The Redskins on Thursday hired Bruce Allen, son of late Redskins Hall of Fame coach George Allen, after Vinny Cerrato abruptly resigned.
Allen maintained Jim Zorn was still the Redskins' coach.

"Give us some time to see how our relationship develops," Allen said.

Zorn's job status is believed to be tenuous, with the Redskins' record at 4-9 and three games to play.

Zorn's tenure in Washington has been bizarre from the start. In January of 2008, he was hired to be the team's new offensive coordinator. But in February, Snyder decided to make him the new head coach despite the fact that Zorn had never even been a coordinator in the league.
Now, just two years after he was hired, he has to endure a situation in which his job is being filled while he still has it. He's a better man than I, because if I knew I was going to be replaced at the end of the year, I'd be flipping Snyder the bird as I walked out the door. But I'm sure Zorn feels that he has a responsibility to his team and if so, he deserves credit for sticking around.
Zorn wasn't ready to become a head coach when he was hired, but he deserves a shot to be an offensive coordinator someplace else. Hopefully other teams are monitoring his situation in Washington and will give him an opportunity to gain experience as an assistant.