Cubs to shop Zambrano in offseason?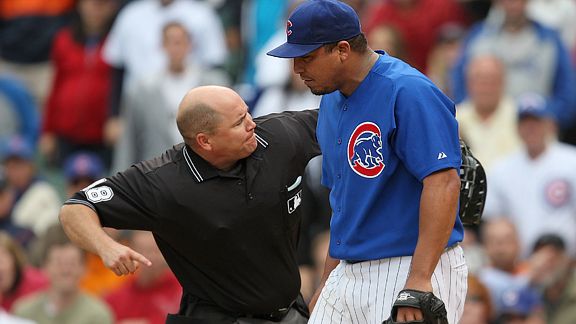 According to a report by the Chicago Tribune, the Cubs plan to shop starter Carlos Zambrano this winter.
Despite the fact that Zambrano has a full no-trade clause, the Cubs plan on shopping him this off-season, sources said, believing he'll waive the clause to go to the right team, as Jake Peavy eventually did when the Padres consummated a deal this summer with the White Sox.

Zambrano said recently he's weary of the media scrutiny after being criticized for playing softball on a scheduled day off during his rehab stint.

"Maybe if I go to a different city next year, if I get traded, I can do what I want," Zambrano told the Tribune.

Zambrano later said he was kidding and has veto power over any trade.
Zambrano is only 28, but he's already stated that he wants to retire after the 2013 season when his contract is up. So it makes sense that the Cubs are thinking about moving him while his value is still somewhat high.
That said, good luck trying to move him, Jim Hendry. Big Z still has over $50 million remaining on his contract and there probably won't be many clubs that will want to take on his salary plus give up multiple prospects.