Patriots fortunate to be 1-0 as Bills choke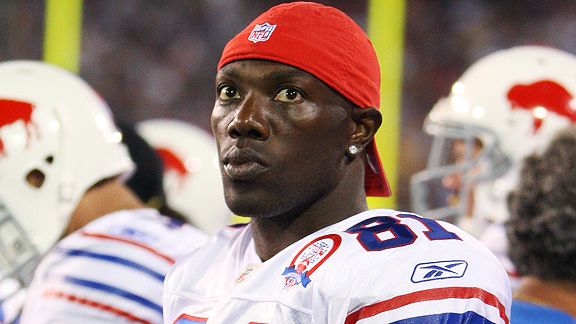 For 58 minutes of Monday night's game between the Bills and Patriots, it appeared that New England was headed for a 0-1 start to the 2009 season. The Pats were dominating the Bills in every category except where it mattered most: The scoreboard.
But with just over two minutes remaining in the game, New England cut Buffalo's lead to 24-19 after Tom Brady threw a bullet to tight end Ben Watson for an 18-yard touchdown. On the ensuing kickoff, Buffalo cornerback Leodis McKelvin (who played well defensively all night) foolishly decided to return the ball out of his end zone instead of taking a knee. He wound up fumbling and the Patriots recovered. Three plays later Brady again found Watson, this time on a 16-yard touchdown to give New England a 25-24 lead. (They would eventually win by that score.)
New England racked up 441 total yards of offense, including 368 passing yards. But this wasn't your typical Patriot win in which they took control from the start and stepped on their opponent's throat. Several times throughout the game, Brady looked uncomfortable on his newly repaired knee and New England's defense looked befuddled by Buffalo's no-huddle offense. If it weren't for McKelvin's fumble, the Patriots probably wouldn't have walked out of Foxboro tonight with a win.
This loss doesn't fall solely on McKelvin's shoulders though. Defensive coordinator Perry Fewell made several mistakes tonight, none bigger than switching to the prevent defense with under five minutes remaining. Instead of staying aggressive like he had been all night, Fewell went to a shell coverage and Brady picked the Bills apart.
And where was T.O. tonight? While Randy Moss was busy racking up 141 yards on 12 receptions, Owens totaled just 46 yards on two catches. He did make another grab, although he had to throw the defender down in order to make the catch and was called for pass interference. Granted, New England did a great job blanketing him all game, but he was non-existent. One would think that for as much as quarterback Trent Edwards scrambled out of the pocket that T.O. could have shaken loose from the defenders once or twice to make more catches.
The Bills let one get away tonight.