Does Seymour want a new contract before reporting to Oakland?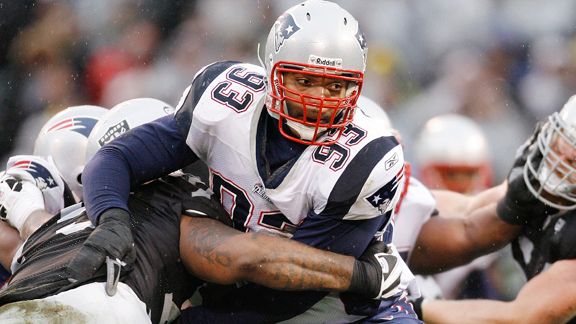 According to NFL.com's Jason La Canfora, he does:
Given what I have heard today, I'd be very surprised to see Richard Seymour in Oakland without a new contract. Seymour has one year left on his existing deal and is less than thrilled about being dealt from New England to Oakland yesterday.

Short of agreeing to a long-term deal, this situation remains sticky. The sides have a few days to figure things out, and contrary to what Raiders coach Tom Cable said today, there are no issues between Seymour and the Patriots to resolve, according to New England and league sources. It's the norm for veterans of Seymour's stature to get new deals as part of such trades, and given how much the Raiders parted with to get him — a 2011 first-round pick — there is not much disputing his worth.
One would think that if Al Davis was willing to give up a first round pick to acquire Seymour then he'd also be willing to pay the defensive end what he wanted. Chances are that Davis would have tried to overpay for Seymour once he became a free agent this offseason, so it would be a little surprising to see him not work out a deal now with the defensive end.