Red Sox fire two security staffers following steroid probe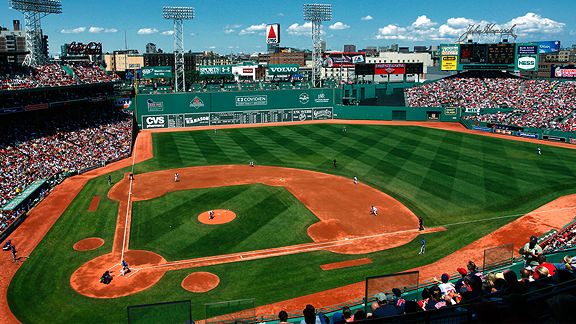 The Boston Red Sox fired two security staffers last summer after an investigation into steroid use.
Jared Remy, the son of Red Sox television commentator Jerry Remy, and Nicholas Alex Cyr both told the Boston Globe they used steroids, but denied any knowledge of drug use by players.

The Red Sox issued a statement saying they worked with Major League Baseball in investigating the staffers, but said that investigation is confidential. Major League Baseball said its investigation was "thorough and detailed."

The Globe says state police confiscated a vial of steroids from Cyr's car just before last year's All-Star break and Cyr told police he had bought the drug from Remy.
The media might try and spin this, but these two being fired because of steroids doesn't mean any of the players were involved. For all we know, this was an isolated incident involving to two security guys that the players didn't even know.
We'll have to wait to see if more details come out, but I doubt this story picks up much steam.