Goodell to look into Roethlisberger sexual assault allegations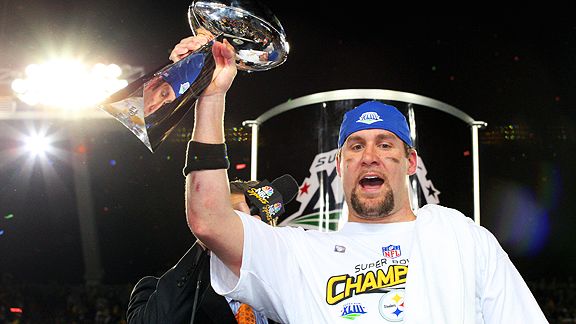 According to a report by NFL.com, commissioner Roger Goodell said that he's going to look into the sexual assault allegations that have been brought upon Steelers' quarterback Ben Roethlisberger.
NFL commissioner Roger Goodell said he is looking into the allegations against Roethlisberger, one of the biggest names in sports. He has won two Super Bowl titles in his five-year career and is about to report to training camp as the Steelers look to repeat as champions.

"I don't know enough of the details, but it's a civil lawsuit, it's something that we obviously will look into," Goodell said when asked about it in New York during an unrelated news conference. "I've been in touch with the Steelers about it."

Roethlisberger's lawyer adamantly denied the allegations Tuesday.

"Ben has never sexually assaulted anyone," David Cornwell said in a statement. "The timing of the lawsuit and the absence of a criminal complaint and a criminal investigation are the most compelling evidence of the absence of any criminal conduct. If an investigation is commenced, Ben will cooperate fully and Ben will be fully exonerated."
I'll say the same thing today as I did yesterday when these allegations first came out: We don't know enough yet to assume anything. We can speculate all we want but the fact of the matter is that there's no factual evidence that suggests Big Ben did anything wrong.
One thing is for sure though, Goodell isn't going to tolerate any player tarnishing the NFL shield. So if Big Ben is found guilty of any wrongdoing, you can rest assure that Goodell is going to make him pay because no individual player is above the league.